Webinar Modeling information systems with Event Modeling
Time: 15:00 - 16:30 CET (09:00 - 10.30 EDT)
Costs: free
In this webinar you will discover how to use Event Modeling to describe any stateful information system. The output of this process is the blueprint of the overall solution that can be effectively translated into the source code by using Axon Framework as a programming model, and Axon Server as an event store and messaging platform.
You will learn how DDD, Event sourcing and CQRS patterns can be applied together, and discover valuable heuristics that can serve you on your own modeling path.
Agenda:
What is modeling?
What is Event modeling?
Translating to source code
Aggregates as tactical pattern
Consider event sourcing
Using CQRS effectively
Zoom out - Bounded contexts as strategic pattern.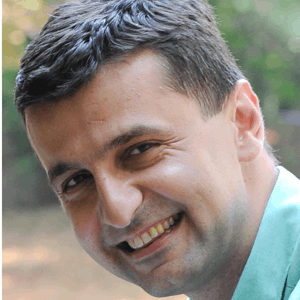 Ivan Dugalic
Lead Solutions Architect
AxonIQ
Solutions architect with significant experience in designing full stack application components and providing guidance to the solutions teams in development and implementation.
Skilled in a wide variety of technology stacks and learning quickly new technologies as needed. Experience covers all facets of design patterns, software architecture, continuous delivery, agile methodologies and best practices in constructing solutions that remain scalable, adaptable and replicable. Strong engineering professional with the Master of Science (MSc) focused on Computer Science from the University of Belgrade, Faculty of Mathematics.
Read more