Webinar by Vijay Nair from Practical DDD about CQRS, DDD and Event Sourcing
DDD/CQRS/Event Sourcing have become the recommended patterns of choice for enterprises wanting to modernize their application technology stack. 
Join this webinar from Vijay Nair (Practical DDD) as he aims to sift through the hype and lay out a practical and pragmatic approach for adopting these patterns.  It will be from Vijay's home close to LA, starting 9am -1030am PST = 1200-1330 EST (1800-1930 CET).
- An overview of these patterns
- Concepts / Advantages / Disadvantages and Applicability to modern application paradigms (e.g. Microservices/Reactive Applications).
- A Guided Navigation Path for enterprises wanting to adopt these patterns into their existing Application Lifecycle Management capabilities.

Finally, this webinar will compare the approaches that organizations might adopt for implementing these patterns, either by choosing to build out these capabilities on their own or utilize a purpose-built framework (such as Axon)
Costs: Free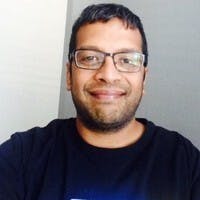 Vijay Nair
Developer Advocate
Practical DDD
Vijay is a DDD/CQRS/Event Sourcing enthusiast and frequently writes and presents about them. He is the author of the book "Practical Domain-Driven Design with Enterprise Java" and his website is www.practicalddd.com
Read more