Voxxed Days Paris
In this two days event you can share knowledge and talk about Microservices. You can meet Allard Buijze there and listen to his presentation:
Event-Driven Microservices, the Sense, the Non-sense and a Way Forward
Microservices, and especially their Event-Driven variants, are at the very peak of the hype cycle. In his presentation, Allard will talk about how to be pragmatic about microservices, avoiding some of the common pitfalls and helping ensure ourselves that we get the promised benefits, but without the pain.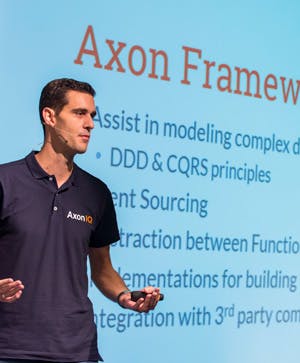 Allard Buijze
CTO and founder,
AxonIQ
Allard Buijze is the founder and chief technology officer at AxonIQ, a microservices communication platform for building event-driven, distributed applications, where he helps customers reach appropriate future-proof technical decisions.
A former software architect within the fields of scalability and performance, he has worked on several projects where performance is often a recurring theme. Allard is convinced that a good domain model is the beginning of contributing to the overall performance of an application and developed the Axon Framework out of this conviction.
Read more
Location
Espace Charenton, 327 Rue de Charenton