Oracle Open Code 2018
AxonIQ is invited to speak on Oracle Open Code 2018, Reza Rahman will be presenting:
What Is CQRS+Event Sourcing and Why Should Java Developers Care?
Command query responsibility segregation (CQRS) is a design pattern that originates in domain-driven design (DDD) and emphasizes strictly separating reads from updates in the application model. Event sourcing is a closely related technique that stores state as a series of events, as opposed to only keeping track of the latest data. Although these concepts are important in their own right, they are especially important for microservices development. This heavily demo-driven session explores CQRS and event sourcing in detail, using the Axon Java framework and microservices running on Oracle Cloud. At the end of the session, you should have a good idea of whether CQRS and event sourcing are for you and why Axon helps in implementing these concepts.
https://oracle.rainfocus.com/widget/oracle/oow18/catalogcodeone18?search=Reza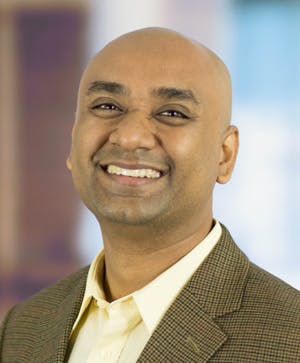 Reza Rahman
Senior Vice President,
AxonIQ
Reza is responsible for AxonIQ US operations, leadership, market growth, strategy and execution.
Reza is recognized worldwide as a long time contributor and thought leader in the enterprise Java space. He has been an official Java technologist at Oracle. He is an author and frequent speaker at Java User Groups and conferences worldwide including JavaOne and Devoxx. He has been the lead for the Java EE track at JavaOne as well as a JavaOne Rock Star Speaker award recipient. Reza is an avid contributor to industry journals like JavaLobby/DZone and TheServerSide. He helps lead the Philadelphia Java User Group.
Reza has over a decade of experience with technology leadership, enterprise architecture, application development and consulting. He has led the development of enterprise class systems for well-known companies like eBay, Motorola, Comcast, Nokia, Prudential, Guardian Life, USAA, Independence Blue Cross, Anthem, CapitalOne and AAA using Java EE and Spring.
Read more
Location
Moscone Center in San Francisco