Intro to Event-Driven Microservices using DDD, CQRS & Event sourcing
Time: 18:00 PM - 19:00 PM CET (September 8th, 2021) = from 12 PM to 1 PM EDT
Costs: Free
In this 1 hour hands-on webinar one of our developers will provide a quick introduction to the basics.
The goal of this webinar is to teach you how to develop an application using Axon. After a general overview of the architectural principles, we will deep dive into the basics of the Axon Framework too. You'll be provided with some practical examples during the presentation. During the hands-on session, you can take your first steps on actually implementing a small application using Axon Framework.
In doing so, the following topics will be discussed in short:
Domain-Driven Design (DDD)
Command-Query Responsibility Separation (CQRS)
Event Sourcing
Axon Framework Fundamentals

For this webinar you'll need:
A good understanding of Java and Spring
A computer with the IDE of your choice
Register above to attend and receive a recording after the event.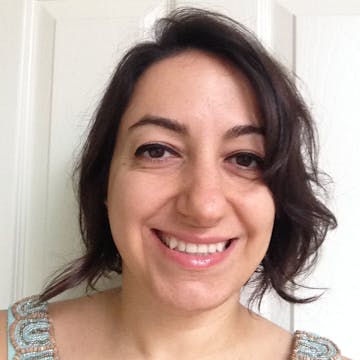 Sara Torrey
Software Developer
AxonIQ
Sara Torrey is a software developer at AxonIQ. She is a self-taught backend developer, who has worked with various programming languages and frameworks, namely Java and Spring Boot. She comes from a rather unusual background; she studied Music in university and graduate school.
She performed with various opera companies and symphonies in California and Houston and taught voice and piano for nearly twenty years before transitioning to software development and technology. She became interested in software architecture, DDD, and Event Sourcing in 2020. Through that, she began exploring Axon Framework and took several training courses before joining the team at AxonIQ in June 2020.
Sara loves connecting with other developers and individuals who are transitioning into the fields of technology and software development. Coming from a teaching background, she truly enjoys teaching and communicating with others through various platforms such as training, webinars, podcasts, and social media. She is the creator and host of Exploring Axon, a podcast in which she investigates Axon Framework, Axon Server, and their ecosystem. She was also a host of the Raising Code Podcast, where alongside three other mom developers she discussed the challenges and benefits of entering the world of software development while raising children. She currently resides in Houston with her husband, two sons, and their dog.
Read more