Event Sourcing and Microservices Messaging
Duration: 2x2,5 hours spread over two days
Time: 20:00 PM - 22:30 PM CEST(June 2, 2021 - June 3, 2021) = 14:00 PM - 16:30 PM EDT


Can't join all the sessions? No worries, all will be recorded and you can ask any questions in a dedicated slack channel specifically set up for this training.

We have developed a new training, this time to explain more about event storing and message orchestration. The training is structured in 2 sessions of 2,5 hours in two days. During this course we will take a closer look at how you can benefit from a zero-configuration message router and event store like Axon Server by explaining several options, roughly summarized under these points:
Event Store - Why we have built a dedicated Event Store solution, and why it is beneficial for you to use; configuration and optimization options will be shared.
Messaging Platform - Having a dedicated message routing platform not only allows you to focus on the business functionality first, but it also provides the means to move to and take the evolutionary microservices route too; how this is achieved and what it brings, will be discussed in detail.
Clustering - One of the main features of Axon Server Enterprise, is its clustering capability. It allows the platform to be ready for mission-critical enterprise projects, enabling better performance, high availability, and horizontal scaling among others.
Watch the video below to get an impression of what the training will look like
In addition, you will...
Have access to an exclusive Slack channel to have direct contact with the Axon trainers
The benefit of an Axon Server Enterprise's License for two weeks
Agenda
Day 1:
Messaging Platform
Event Store
Connecting an Application
Day 2:
Clustering
Security
Observability
Prerequisites
Good understanding of the Java language
Developers are expected to bring their own laptops with the IDE of their choice.
Methods: theoretical lectures and practical lab exercises
Questions?
Let us know via stefan.vaneerde@axoniq.io and we will get back in touch asap.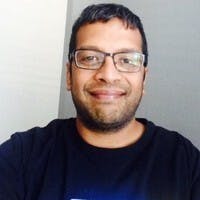 Vijay Nair
Developer Advocate
Practical DDD
Vijay is a DDD/CQRS/Event Sourcing enthusiast and frequently writes and presents about them. He is the author of the book "Practical Domain-Driven Design with Enterprise Java" and his website is www.practicalddd.com
Read more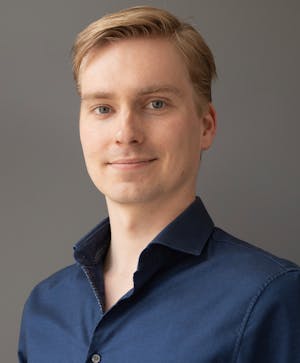 Christian Vermorken
Software engineer
AxonIQ
Christian Vermorken in a seasoned software engineer, having worked primarily as a consultant in his career, he has seen various complex domains and helped businesses tackle the complexity both in their domain as well as in their organisations.
In 2016 he came into contact with the Axon Framework and was quickly convinced by the power of concepts such as DDD, CQRS and Event Sourcing. Through the framework, these tools allow a deeper focus on the why and how of software development, something he has always been passionate about, allowing a business to spend their time and energy on the right things.
In early 2018 he joined the team at AxonIQ in order to advise their clients how to implement the Axon Framework in the best possible way.
Read more