Event Sourcing and Microservices Messaging
Duration: 2x2,5 hours spread over two days
Time: 15:30 PM - 18:00 PM CEST(June 8, 2021 and June 10, 2021) = 9:30 AM - 12:00 PM EDT
Costs: Free

Due to the success of the other training in June, we scheduled (fully booked) we decided to organize another Axon Server focused training for free. So here it is.
Normally, this training is a paid training, but we will offer this training for free for a limited time!

Can't join all the sessions? No worries, all will be recorded and you can ask any questions in a dedicated slack channel specifically set up for this training.

We have developed a new training, this time to explain more about event storing and message orchestration. The training is structured in 2 sessions of 2,5 hours in two days. During this course we will take a closer look at how you can benefit from a zero-configuration message router and event store like Axon Server by explaining several options, roughly summarized under these points:
Event Store - Why we have built a dedicated Event Store solution, and why it is beneficial for you to use; configuration and optimization options will be shared.
Messaging Platform - Having a dedicated message routing platform not only allows you to focus on the business functionality first, but it also provides the means to move to and take the evolutionary microservices route too; how this is achieved and what it brings, will be discussed in detail.
Clustering - One of the main features of Axon Server Enterprise, is its clustering capability. It allows the platform to be ready for mission-critical enterprise projects, enabling better performance, high availability, and horizontal scaling among others.
Watch the video below to get an impression of what the training will look like
In addition, you will...
Have access to an exclusive Slack channel to have direct contact with the Axon trainers
The benefit of an Axon Server Enterprise's License for two weeks
Agenda
Day 1:
Messaging Platform
Event Store
Connecting an Application
Day 2:
Clustering
Security
Observability
Prerequisites
Good understanding of the Java language
Developers are expected to bring their own laptops with the IDE of their choice.
Methods: theoretical lectures and practical lab exercises
Questions?
Let us know via stefan.vaneerde@axoniq.io and we will get back in touch asap.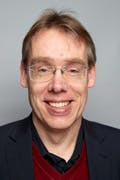 Bert Laverman
Software Architect
AxonIQ
Bert is a Software Engineer with a wide range of experience, from hands-on software development to Academic Research on software reusability. He joined AxonIQ after working in the Enterprise Architecture team of one of the largest insurance companies in the Netherlands. Bert is a strong proponent of good software design, Agile and Lean software development, and DevOps practices. Give him a soapbox and he will gladly tell about "Zen and the Art of Microservices."
Read more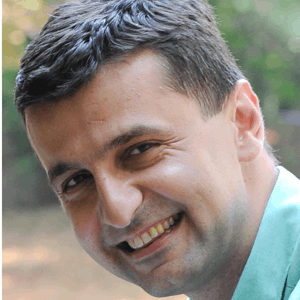 Ivan Dugalic
Lead Solutions Architect
AxonIQ
Solutions architect with significant experience in designing full stack application components and providing guidance to the solutions teams in development and implementation.
Skilled in a wide variety of technology stacks and learning quickly new technologies as needed. Experience covers all facets of design patterns, software architecture, continuous delivery, agile methodologies and best practices in constructing solutions that remain scalable, adaptable and replicable. Strong engineering professional with the Master of Science (MSc) focused on Computer Science from the University of Belgrade, Faculty of Mathematics.
Read more