Event-driven Microservices Conference 2019
Our conference brings together a broad group of developers, architects and CTOs from the Dutch and international innovative companies. There are many good reasons to attend the Event-driven Microservices Conference 2019, it's the place where you get an update on latest tech developments related to Event-driven architecture and DDD, CQRS and Microservices concepts. In one day, you will get insights from experts, hear about innovative projects and get in-depth view on how to use the AxonIQ products to benefit from.
""We're pretty sure that once you've done event sourcing/CQRS with Axon you'll never look back."  
-- Fourscouts, 2018
You can also exhibit in our Sponsor Alley and get your company in front of the most innovative people in this industry. For more information on agenda and registration please contact eliska.went@axoniq.io
We are looking forward to seeing you at our conference 2019.

Team AxonIQ
https://axoniq.io


Program
SEP 27
from 09:00 till 17:00
09:00 - 09:45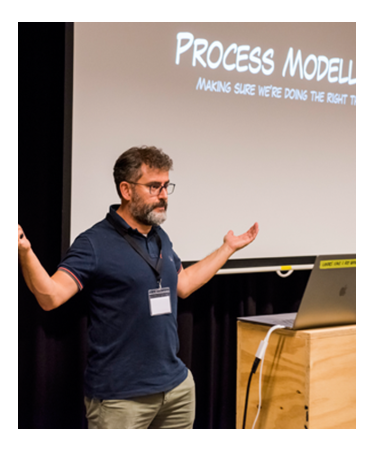 The Gordian knot → Hatching Software Development Ecosystems
Alberto Brandolini,
Avanscoperta
Some companies are going "full DevOps" and apparently releasing at the speed of light. Other companies are still struggling with estimations and slowly thinking about going Microservices. Other are happy with their monolith, but struggling with recruiting.
We're all developers, but we're not doing the same job. The line connecting a problem to its solution is relatively straight in some organizations and incredibly convoluted in others.
Processes, Software architectures and Organization are not separate concerns, neither are orthogonal. Pretending to fix one thing without touching others is a losing battle.
We're part of the problem. Our software is part of the problem. We can be part of the solution too.
Read more
09:50 - 10:50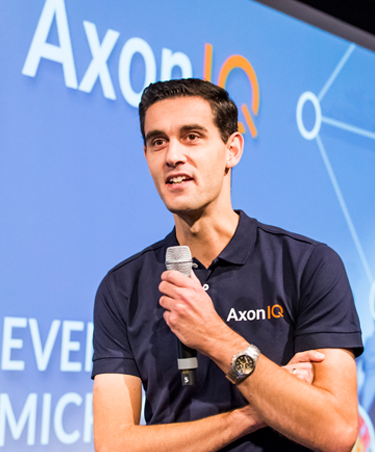 Microservices, the sense, the non-sense and a way forward (with Axon)
Allard Buijze,
AxonIQ
Microservices are at the very peak of the hypecycle and, according to some, on their way down. Meanwhile, a large number of success stories and failures have been shared about this architectural style.
In this talk, I want to zoom in on different aspects around microservices. What are the promises made and how did it deliver on those? How did technology surrounding microservices evolve and impact our decisions?
Lastly, I will look forward. How can we be pragmatic about microservices, avoiding some of the common pitfalls and helping ensure ourselves that we get the promised benefits, but without the pain.
Read more
11:25 - 11:55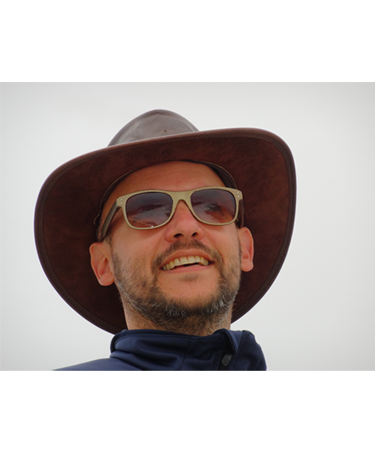 The Events in Land Administration
Marc van Andel ,
Kadaster
Kadaster is a government department responsible for the Core Registration of Land Administration. This is automated in the '70 and '80 and was still the same Mainframe system in 2018. It was time, more than time to replace this with a fresh and flexible new system. To do so we took an Agile approach in the project execution and we applied Event Sourcing in the core of the system.
 Why? How?
In this session I hope to enlighten you about the Kadaster business, the reason to apply Event Sourcing in the core of our primary system. Being a government department and being surrounded with a culture of budgets and control this wasn't a straight forward choice and an easy road to travel ... or is having a audit trail just the thing that answers many questions to this culture?
Read more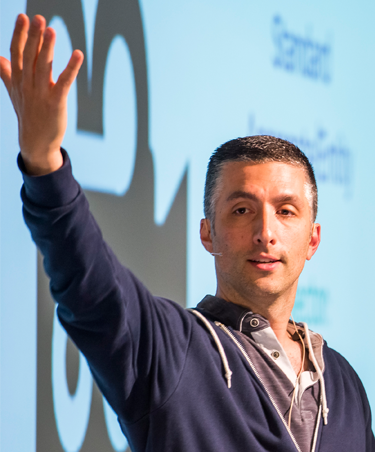 Axon Server in the Promontech stack
Michael Kazarian,
Promontech
Details will be published soon
Read more
12:00 - 12:30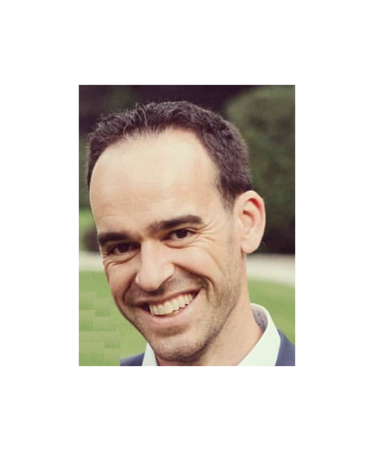 About the new Flemish Child Allowance System
Robin Custers,
Kind & Gezin
… on the road with potholes towards the implementation of the new Flemish Child Allowance System to support 917 000 families and their 1 600 000 children in Flanders (Belgium).
Read more
13:30 - 15:30
Location
Johan Huizingalaan 763a, 1066 VH Amsterdam
Subscribe
and find out useful news on Axon releases, invitations to AxonIQ events and other news