Event-Driven Microservices and Machine Learning
The Axon Framework, developed and supported by AxonIQ, was originally started at Trifork Amsterdam and it is thus logical that Trifork and AxonIQ are closely related. As a joint team we are organizing a meetup on 6 September at Trifork Amsterdam. An evening full of Events will be presented by Allard Buijze (AxonIQ), Attila Houtkooper (Trifork) and Halleh Khoshnevis(Trifork)
Events are quickly rising in popularity. They are first-class citizens in many modern architectural styles, and for good reasons. Events combine very well with microservices, or system-of-systems architectures. However, these event-driven systems also bring their challenges. How do you deal with the asynchronous nature of these messages? Should we really turn everything into Events. In his talk, Allard will touch the challenges of an event-driven architecture.
Attila and Halleh will take you into the world of Machine Learning and show how can you learn from the Events.
The core concept of Events stored in AxonDB enables to forecast the specific Events in the future as well as detect the anomalies in the flow of the Events. You will learn how to turn large data-sets from a domain specific structure containing valuable insights into classification and prediction.
6 September 2018 @ 18:00 – 21:00
Trifork, Rijnsburgstraat 9, Amsterdam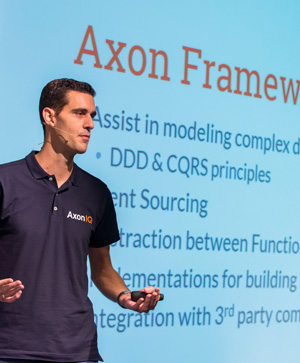 Allard Buijze
CTO and founder,
AxonIQ
Allard Buijze is the founder and chief technology officer at AxonIQ, a microservices communication platform for building event-driven, distributed applications, where he helps customers reach appropriate future-proof technical decisions.
A former software architect within the fields of scalability and performance, he has worked on several projects where performance is often a recurring theme. Allard is convinced that a good domain model is the beginning of contributing to the overall performance of an application and developed the Axon Framework out of this conviction.
Read more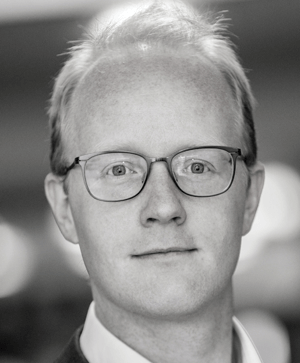 Attila Houtkooper
CTO of Machine Learning ,
Trifork
Attila has extensive software engineering experience, having worked on projects involving predictive maintenance and service support software optimization. He has worked with Axon and ML techniques and has developed the Agile Machine Learning approach for Axon.
Read more
Location
Rijnsburgstraat 9, Amsterdam
Subscribe
and find out useful news on Axon releases, invitations to AxonIQ events and other news