Devoxx Belgium 2018
Pivotal and AxonIQ - Quickstart your Event Driven Architecture
Let Pivotal and AxonIQ take you on a journey into Axon Trader. Axon Trader is a new open-source reference architecture that demonstrates how to use Spring, Axon and Pivotal Cloud Foundry to deliver evolutionary microservice applications to prod in minutes.
Wednesday Nov 14 @ 12:00 - 12:50
Pivotal and AxonIQ - Quickstart your Event Driven Architecture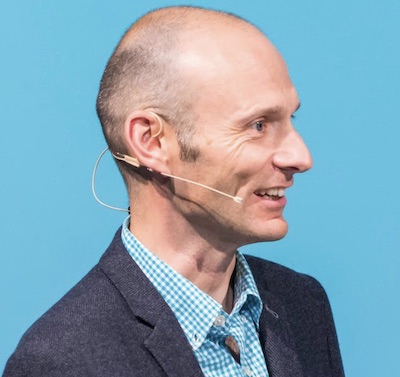 Ben Wilcock
Senior Solutions Architect,
Pivotal Labs
Ben helps Pivotal's Fortune 500 clients to go cloud-native using the Pivotal Application Service (PAS) and Pivotal Container Service (PKS). Ben has a passion for CQRS, event sourcing, microservices, cloud, and mobile applications.
He's also an established technology blogger whose articles have featured in DZone, Java Code Geeks, InfoQ, The Spring Blog and more. You can follow him on Twitter (@benbravo73) and read his blog: https://benwilcock.wordpress.com/
Read more

Steven van Beelen
Lead developer Axon Framework,
AxonIQ
Steven van Beelen is a Lead developer at AxonIQ with a keen interest in new and exciting technologies and methodologies.
The last couple of years this interest has chiefly been fulfilled by the Axon Framework and how it approaches software architecture. This eventually led him to become a part of the AxonIQ team. There, he currently helps small and large clients build Axon applications, gives training in it, develops the framework and is overall active in the Axon community. Always keen to learn and improve himself in the software space, he reads up on more abstract concepts like domain driven design, messaging patterns and event sourcing. He also keeps himself up to date with more concrete topics like new frameworks and languages to improve his skill as a developer.
Read more
Subscribe
and find out useful news on Axon releases, invitations to AxonIQ events and other news