Devoxx Belgium 2018
Pivotal and AxonIQ - Quickstart your Event Driven Architecture
Let Pivotal and AxonIQ take you on a journey into Axon Trader. Axon Trader is a new open-source reference architecture that demonstrates how to use Spring, Axon and Pivotal Cloud Foundry to deliver evolutionary microservice applications to prod in minutes.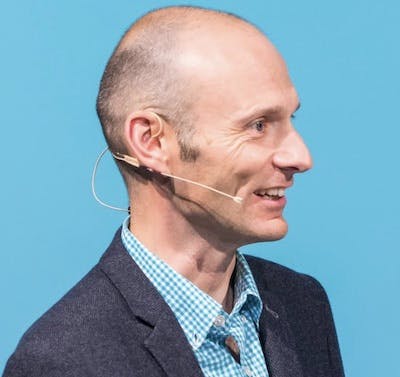 Ben Wilcock
Director of Product Marketing,
AxonIQ
Ben is AxonIQ's Director of product marketing. He's technical, often writing code, but also helps to shape products, build websites, write blogs, produce videos, and deliver digital content. You may even hear him speak at conferences such as SpringOne, VMWorld, Devoxx, MS Build, GOTO, etc. He's known for sharing his insights, supporting salespeople, talking to clients, helping with events, and putting the word out on social media.
Read more

Steven van Beelen
Lead developer Axon Framework,
AxonIQ
Steven van Beelen is a Lead developer at AxonIQ with a keen interest in new and exciting technologies and methodologies.
The last couple of years this interest has chiefly been fulfilled by the Axon Framework and how it approaches software architecture. This eventually led him to become a part of the AxonIQ team. There, he currently helps small and large clients build Axon applications, gives training in it, develops the framework and is overall active in the Axon community. Always keen to learn and improve himself in the software space, he reads up on more abstract concepts like domain driven design, messaging patterns and event sourcing. He also keeps himself up to date with more concrete topics like new frameworks and languages to improve his skill as a developer.
Read more