Curso online sintetizado sobre Axon Framework en español- Aprende más sobre Axon
En este curso interactivo online de 2 horas proporcionaremos una introducción rápida a los básicos de Axon.
Los siguientes temas serán tratados brevemente:
Domain-Driven Design (DDD)
Command-Query Responsibility Segregation (CQRS)
Event Sourcing
Fundamentos del Axon Framework
Después de la primera hora de presentación del curso, se proporcionará una hora extra para prácticas y ejercicios a los asistentes. Durante este periodo de tiempo podrás exponer tus dudas y preguntas.
Este curso es gratis.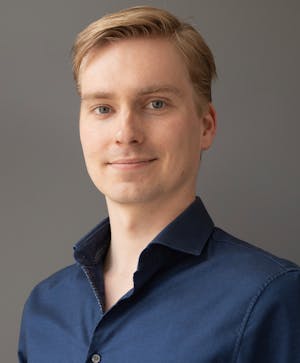 Christian Vermorken
Software engineer
AxonIQ
Christian Vermorken in a seasoned software engineer, having worked primarily as a consultant in his career, he has seen various complex domains and helped businesses tackle the complexity both in their domain as well as in their organisations.
In 2016 he came into contact with the Axon Framework and was quickly convinced by the power of concepts such as DDD, CQRS and Event Sourcing. Through the framework, these tools allow a deeper focus on the why and how of software development, something he has always been passionate about, allowing a business to spend their time and energy on the right things.
In early 2018 he joined the team at AxonIQ in order to advise their clients how to implement the Axon Framework in the best possible way.
Read more