Building scalable applications with Axon
In this 3-day hands-on training, you will understand the concepts of DDD, Event sourcing and CQRS and you will learn how to build applications with Axon and scale them out when is needed.
The first day of the training, you will gain the right background knowledge required to design Domain Models suitable for use in a CQRS-based architecture. Important part of this course are the practical labs where you will learn not only how to create domain model, but also how to communicate your model to the other teams.
During the second day, we will build a "structured monolith" consisting of components with well-defined boundaries. In some of these components, we will apply CQRS and Event Sourcing. In others we take a more traditional approach.
During the third day, we will scale the application out, by deploying some components separately. We will look at Event Design, ensuring compatibility across deployments and versions. We will also cover monitoring and message tracing and lastly, build new components that base their state on the historical events that our application has captured.
Over the course of 3 days, we will cover:
DDD and CQRS concept
Big Picture Event Storming
Designing aggregates, including complex aggregate structure
Building Sagas
Event Handlers and (Eventual) Consistency
Scaling out - distributed components
Designing Events for distributed environments
Monitoring and message tracing
Replaying Events
Prerequisites
• Good understanding of the Java language
• Developers are expected to bring their own laptop with the IDE of their choice.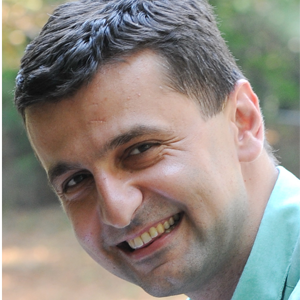 Ivan Dugalic
Lead Solutions Architect ,
AxonIQ
Solutions architect with significant experience in designing full stack application components and providing guidance to the solutions teams in development and implementation.
Skilled in a wide variety of technology stacks and learning quickly new technologies as needed. Experience covers all facets of design patterns, software architecture, continuous delivery, agile methodologies and best practices in constructing solutions that remain scalable, adaptable and replicable. Strong engineering professional with the Master of Science (MSc) focused on Computer Science from the University of Belgrade, Faculty of Mathematics.
Read more
Subscribe
and find out useful news on Axon releases, invitations to AxonIQ events and other news