Axon for (IT) managers
In this presentation you will get a clear explanation about the current trends such as event-sourcing, Microservices, Domain Driven Design, Event-Driven Architecture.
Frans van Buul explains about:
The business drivers for choosing Axon.
The background of Axon as a framework and AxonIQ as a company.
Major IT trends for the coming years, such as event-driven architecture, why they are essential, and how they relate to Axon.
Some practical customer cases where Axon solved a business problem.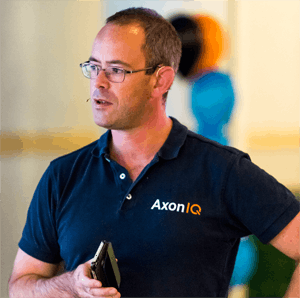 Frans van Buul
Evangelist
Frans is an evangelist at AxonIQ. He works with existing and prospective Axon Framework users, specifically looking at how AxonIQ's products and services can help them be successful.
Also, he tells the world about Axon by speaking at conferences, running webinars, writing blogs, etc. Before joining AxonIQ, Frans was a presales architect representing Fortify, the world's leading application security testing portfolio, having worked as both a Java architect and security consultant before that.
Read more