DEVOXX London
Hands-on Axon Framework
Axon Framework started out as a framework for CQRS and Event Sourcing, and is currently used in production at many organizations around the globe. We are currently seeing another surge of interest in Axon, rooted in event-driven microservices.
This lab is an opportunity to get some hands-on experience with Axon Framework, being guided by Axon's founder Allard Buijze. We'll offer a choice of lab exercises, including both the absolute basics as well as more advanced scenarios like splitting a monolith into microservices.
Bring your own laptop, with your favorite IDE, JDK 8 and a Wi-Fi connection. Lab material will be provided through GitHub. It is recommended (but not strictly required) to have Maven and Git installed as well. For the advanced scenarios, it is recommended (but not strictly required) to have Docker installed to run the RabbitMQ broker.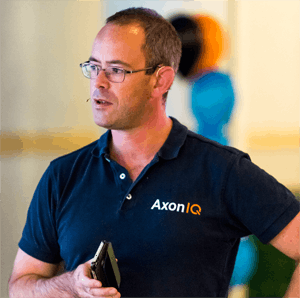 Frans van Buul
Evangelist
Frans is an evangelist at AxonIQ. He works with existing and prospective Axon Framework users, specifically looking at how AxonIQ's products and services can help them be successful.
Also, he tells the world about Axon by speaking at conferences, running webinars, writing blogs, etc. Before joining AxonIQ, Frans was a presales architect representing Fortify, the world's leading application security testing portfolio, having worked as both a Java architect and security consultant before that.
Read more
Location
Business Design Centre Islington, London