Event-Driven Microservices Conference
With Russ Miles, Mathias Verraes, Prem Chandrasekaran, Allard Buijze and others
"I really enjoyed it, and learned quite a lot. The strong focus on concepts is a breath or fresh air compared to some other "product-conferences", I did see a whole lot of interesting patterns."

-- conference attendee
Program
SEP 21
from 08:30 till 18:00
08:55 - 09:05
09:05 - 09:45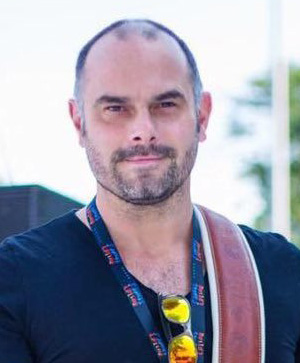 Loving Events through Chaos
Russ Miles,
ChaosIQ
Click here to see the presentation as live stream on Twitter
Modern microservices-based architectures are moving towards using events as first-class citizens of their design. Alongside traditional synchronous, often HTTP, based services, a new breed of asynchronous, event-based services are taking over much of the functionality in a typical microservices ecosystem.
In this talk Russ Miles, CEO of ChaosIQ.io, will explain why this transition is happening, why it's so useful, and using code samples and the power of guitar (!?) with show how chaos engineering can be used to explore, demonstrate and measure the advantages of events and event sourced microservices.
Read more
09:45 - 10:20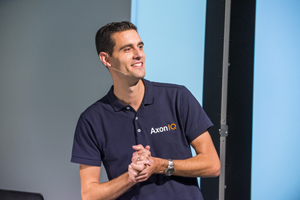 AxonIQ vision and roadmap
Allard Buijze,
AxonIQ
Hear first-hand from Axon Framework creator about the roadmap and vision on AxonIQ product suite.
Read more
10:50 - 11:20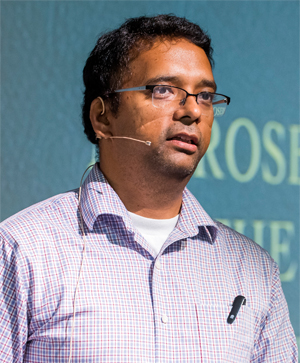 Microservices from the Trenches - Experiences at Barclays
Premanand Chandrasekaran,
Barclaycs
Click here to download the presentation
In this talk, you will hear how the Axon Framework is used along with the internal solutions to scale the microservices ecosystem to achieve a high level of scale, performance, resilience, and reliability. To learn about these and other similar challenging problems, come attend the talk.
At Barclays in the USA, we have been on a journey transitioning to a Microservices-based architecture using foundational patterns such as Domain-Driven Design (DDD), Event-Driven Architecture (EDA), Command Query Responsibility Segregation (CQRS) and Event Sourcing (ES) among others. As our implementations have matured, we have encountered a new set of problems and have had to solve for them in creative ways - with the Axon framework providing us with a solid foundation of solutions while largely staying out of the way.
As we move more services to adopt an event-driven style, we still continue to receive large amounts of traffic from batch-based systems. How do we prevent the system from getting overwhelmed by processing commands from batch-based systems while taking care not to starve our interactive user interfaces? A rapidly growing event store means that the system is getting popular. However, this can also mean performance and scale problems as aggregates accumulate more and more events and the store itself increases in size. Changing business needs require us to make enhancements to our event structures while continuing to maintain backward compatibility. Modeling stateful, long-running business processes and time-based events, evoke constant debates about process orchestration vs choreography.
https://youtu.be/6_eDFMSsTN4?t=400
Read more
11:20 - 11:40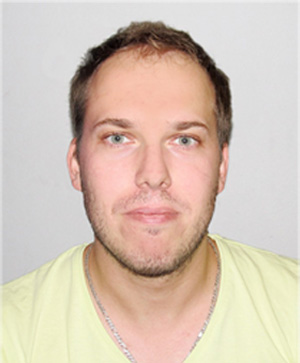 Axon Framework powering FerraOs, mobile lending and banking platform
David Kalosi,
Ferratum Group
Click here to download the presentation
Axon Framework is currently powering six microservices within the new mobile lending platform covering use cases such as customer management, application management and consent management.
In this talk you will hear about how Axon Framework helped Ferratum team to achieve a more decoupled and reactive architecture while solving critical auditing needs at the same time.  I will talk about why we have chosen Axon Framework, how we use it in practice and explain the criteria we used to decide the right use cases.
Read more
11:40 - 12:00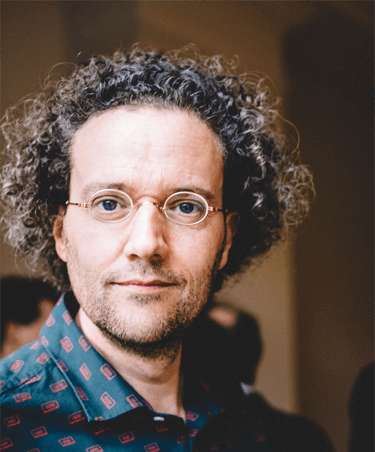 Transforming large legacy monolith at Dutch pension fund
Olger Warnier,
SpronQ
Click here to download the presentation
Dutch pension fund with 2 million users and €130 billion in capital is facing issues with large legacy codebase. In their system, old built-in restrictions from the past are limiting the interaction with employers today.
In the modernization project the company decided to re-model and re-build their system with a minimum impact on the operations. 
In this presentation, Olger will explain how and why did the company choose an approach of slow evolution from the current monolith to a new system using Axon Framework.
Read more
12:00 - 12:20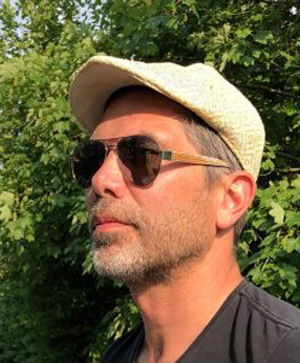 Weareblox pushing the microservices/cloud envelope with AxonHub and Kubernetes
Christophe Bouhier,
BloX - Trifork
Click here to download the presentation
When the Weareblox ("We Are Blox") team set out to build a trading platform for cryptocurrencies, the Axon Framework was the key infrastructure component targeted at the heart of the system. Axon would tie together the many expected microservices needed for the massive expected traffic volumes. 
This traffic would consist of calculating pricing, handling quotes and processing orders for the hungry crypto masses across the globe. 
One early identified challenge was, how message handling between the services would be designed. "We knew we want to have a robust messaging system, between the services early on, with easy maintenance and low operational costs". 
On the verge of the first release of AxonHub, we were integrating the spring cloud based, distributed commandbus, had no idea how we would deal with events not even mentioning queries. When AxonIQ demo'ed AxonHub for the first time we are all immediately enthusiastic. 
8 months+ later, having built the bulk of the code, the team realizes how much we owe to AxonHub and what an innovative technology stack we apply for Weareblox. 
Read more
12:30 - 13:30
13:30 - 15:30
15:30 - 16:00
Using event-driven architecture to support customer communications
Yuka Tozawa,
Toyota
Toyota Motor Europe wanted to have more direct communications with its end-customers, throughout the lifecycle of their vehicle ownership. As an initial step, Vehicle Order Tracking provides updates of order status. This entailed some application architecture challenges related to scalability, uncertainty and significant differences between individual countries.
We'll discuss how domain-driven design, event sourcing and CQRS were successfully used to address those, using Axon Framework and other open source technology.
Read more
16:00 - 16:45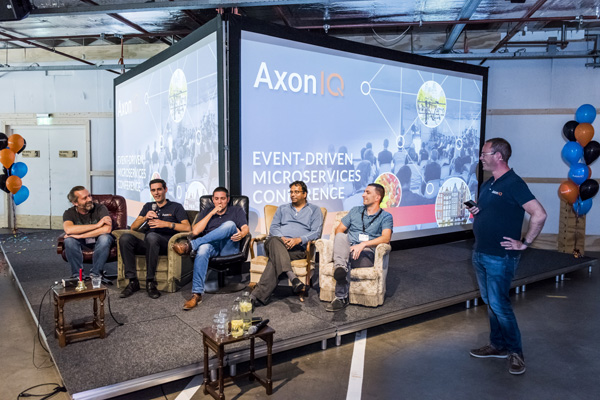 Panel discussion: "Microservices - lessons learned"
Frans van Buul
Axon Conference Panel: Why Should We Use Microservices? - published by Jan Stenberg on InfoQ
The Microservices concept has suddenly popped up in late 2014, and has received increasing attention ever since. While still trending and upcoming, it's no longer a bleeding edge technology used only by a small minority of organizations.
So what have we learned in the past few years? And where are microservices heading in years to come? Listen to our panel of microservices practitioners and their experiences.
Read more
16:45 - 17:30
17:30 - 18:00
08:30 - 18:00
Location
B Building, Johan Huizingalaan 763A, 1066 VH Amsterdam
Subscribe
and find out useful news on Axon releases, invitations to AxonIQ events and other news