GDPR Module 1.2
AxonGDPR, also known as the GDPR module, provides a solution for aspects of the GDPR law in the EU in combination with Event Sourcing. While most of the laws are very much in line with the ideas of event sourcing, the "right to be forgotten" is not. AxonGDPR uses cryptography to data to be erased, without altering the data itself, allowing Event Streams to remain intact.

Version 1.2 adds support for storing keys in HashiCorp Vault, next to the already supported storage methods.
Listen to the recording at: https://youtu.be/ctUxpJYKBv4
Find slides at: https://bit.ly/2EYvtLB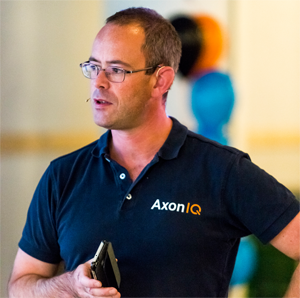 Frans van Buul
Evangelist
Frans is an evangelist at AxonIQ. He works with existing and prospective Axon Framework users, specifically looking at how AxonIQ's products and services can help them be successful.
Also, he tells the world about Axon by speaking at conferences, running webinars, writing blogs, etc. Before joining AxonIQ, Frans was a presales architect representing Fortify, the world's leading application security testing portfolio, having worked as both a Java architect and security consultant before that.
Read more
Subscribe
and find out useful news on Axon releases, invitations to AxonIQ events and other news